Cold Jet®, with the acquisition of Triventek, has added a new line of low-volume dry ice pelletizers. The Cold Jet PE Series offers dry ice production capacities ranging from 50-80 kg/h (110-176 lbs/h), in contrast to their large-volume pelletizer line with capacities ranging from 120-750 kg/h (265-1,653lbs/h). These are the most efficient low-volume pelletizers on the market capable of producing the highest quality dry ice.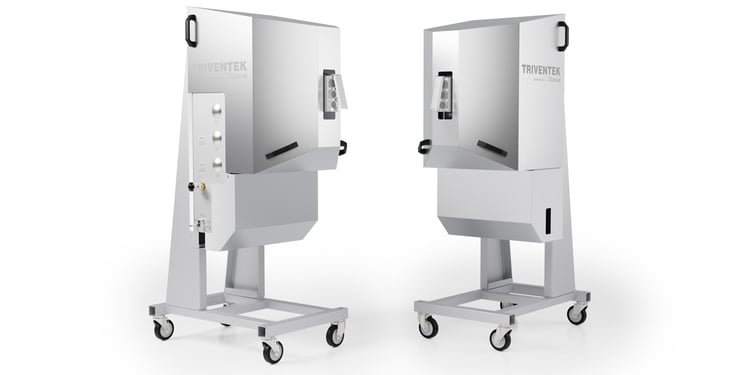 The Ideal Solution for Multiple Industries
The PE 50 and PE 80 are perfect for companies that are looking to take better control of their dry ice supply by producing in-house and on demand. This includes companies using dry ice as an environmentally sustainable cleaning and surface preparation method or those looking for a more reliable and sustainable transport cooling solution.
These powerful pelletizers are designed to meet the demands of a wide range of industries, including:
These are also ideal for manufacturers utilizing multiple dry ice blasters in their processes and allows businesses to control their supply of fresh dry ice without having to worry about delays or inconsistencies in production.
The PE Series pelletizers are cost-effective for businesses looking to produce low volumes of dry ice on a regular basis. The pelletizers offer a compact, easy-to-use dry ice production solution for those looking to begin, or expand, their own dry ice production without requiring major investments to upgrade existing infrastructure. It's dry ice production on a budget!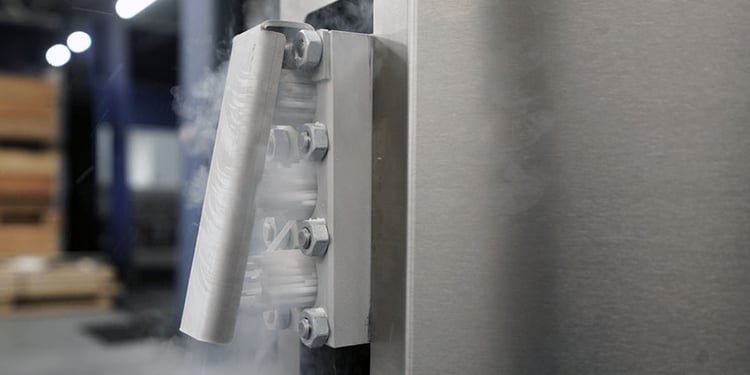 Payment Plans
Cold Jet also offers various payment plans, trade-in programs, and leasing options in select markets. The 24-month leasing program will enable you to avoid the difficult procurement approval process for capital spend and allow you to lower your monthly payment to more easily manage monthly cashflow.
Return on Investment
Not all dry ice production units are created equal. When making a capital investment, it is important to consider the expected return on investment (ROI) as well as the revenue the machine can generate. With Cold Jet machines, our customers achieve a quicker ROI, experience the lowest total cost of ownership (TCO) and generate more value from their investment.
Benefits of buying a Cold Jet dry ice production machine include:
Lowest total cost of ownership

Lowest liquid to solid CO

2

conversion ratio on the market

Highest quality, highest density dry ice available

Quickest ROI with optimal use

Highest performing machines and greatest reliability

User friendly controls

Best output-to-footprint ratio available

Longest machine life

24-hour, 7 days a week production capability
Our solutions are driving real results in our customers' organizations! Learn how one of our automotive supplier customers produces high-quality dry ice for their dry ice cleaning process in this case study!
Are you ready to start producing your own dry ice? Contact us today for a consultation with one of our dry ice experts!