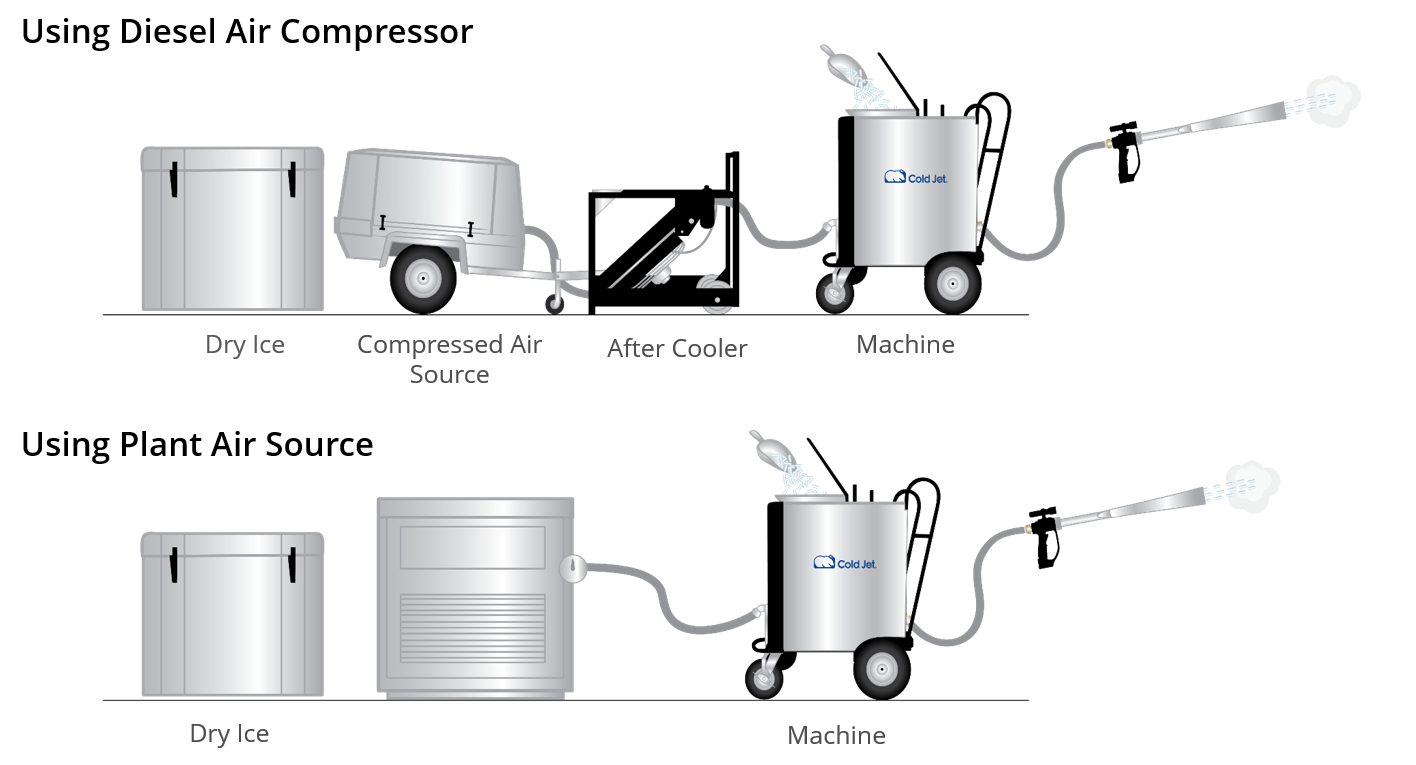 Dry ice blasting requires a simple setup
Along with your dry ice blasting machine, the systems will come complete with a blast and air hose, an applicator and a nozzle that is best suited for your application.The only other items needed to operate the system are:
Compressed air source (either plant air or an air compressor)

Electric power source

Dry ice supply
An after cooler may be useful if you are using a portable diesel compressor as your air source. An after cooler removes most of the moisture from the system and can cool the air within 15°F (-9.4°C) of the surrounding air. This is primarily dependent on humidity levels.
Air pressure requirements
Dry ice blasting systems using pellets typically consume 100 cfm (2.8 m3/min) at 80 psi (5.5 bar), while systems using MicroParticles typically consume 30 cfm (0.9 m3/min) at 80 psi (5.5 bar).
Low flow nozzles for systems using MicroParticles can consume as little as 12 cfm (0.3 m³/min) at 80 psi (5.5 bar).
However, your needs will also depend on your application.
Have more questions about dry ice blasting? Check out our Definitive Guide to Dry Ice Blasting!