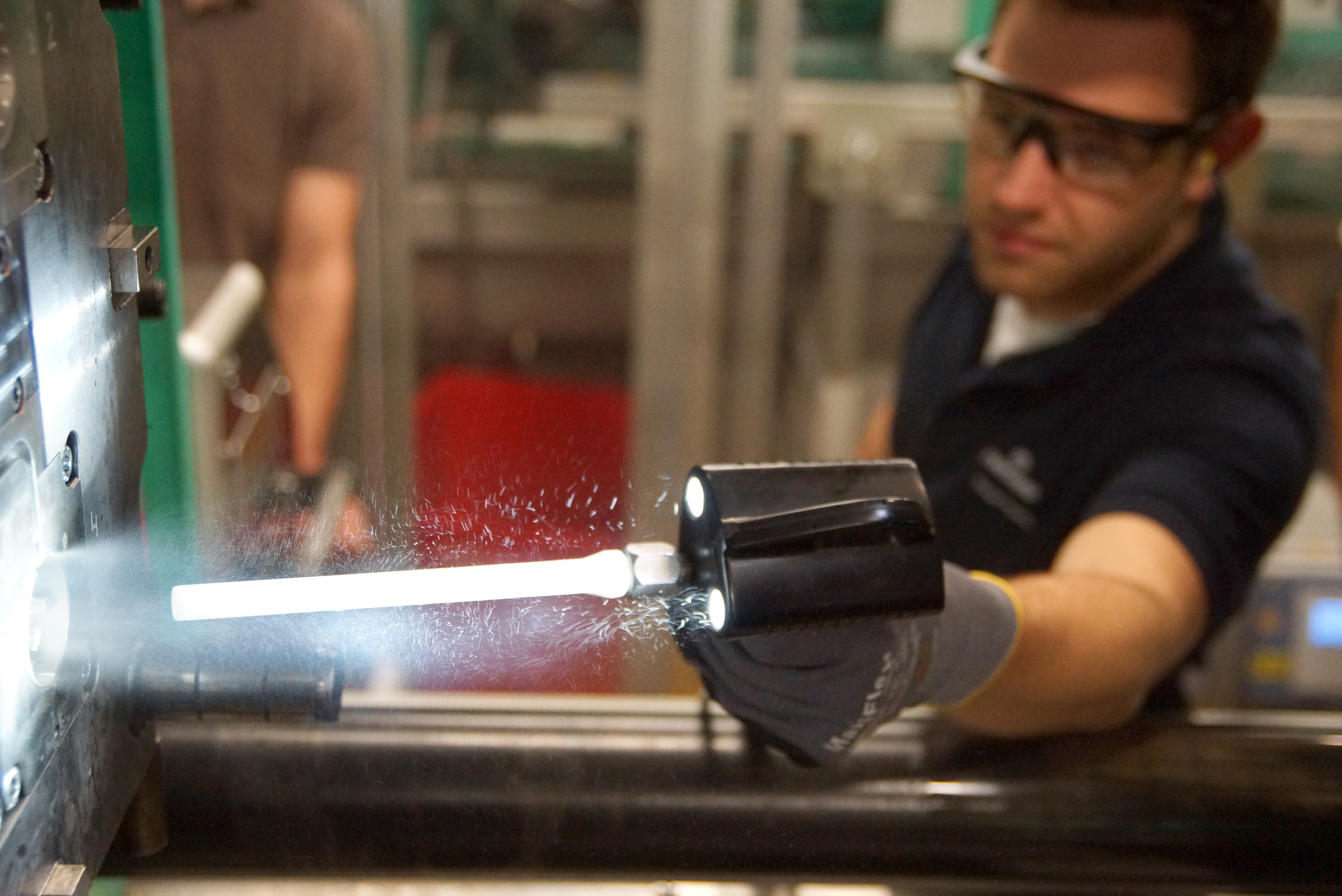 Plastics and elastomer processors are under great pressure to increase the productivity of their plants, improve the quality of their parts, and reduce costs.
"Manufacturers suffer millions of dollars in losses every year and experience hours of downtime because they fail to keep their machines optimized and calibrated for process reliability," said Dietmar Juchmes, Vice President Europe at Cold Jet.
This is especially important in the plastics industry, which relies on sophisticated machines, such as all-electric servo platforms with a repeatability of four decimal places, and uses very scientific methods in its processes to produce its parts. However, many facilities ae maintain and cleaning with outdated and inefficient cleaning methods.
"Unfortunately, most mold maintenance processes are in the state they were in when I started in the industry in 1977, and Cold Jet wants to change that," notes Steve Wilson, Global Plastics Business Unit Director at Cold Jet.
It can be a balancing act between using the most effective technology and working within a tight budget.
Cold Jet's goal is to provide plastic molding companies with the latest cleaning techniques so that they can be proactive and effective in mold maintenance. Currently, there are too many manufacturers that are very reactive in their mold maintenance procedures.
Maintaining and cleaning molds with dry ice blasting
The magic of dry ice cleaning is that it is able to remove contaminants from molds and tooling, even between the tightest of spaces, at varying tool temperatures and surface conditions.
The dry ice cleaning process is non-abrasive and does not produce secondary waste, which allows highly sensitive molds to be cleaned in a fraction of the time and for the cycles between preventive cleaning to be extended. In addition, molds can be cleaned hot and online, without water or chemicals.
The main benefits of dry ice blasting are:
Improves product quality

No secondary waste

Reduces downtime

Reduces cleaning times and labor costs

In/online cleaning – little to no disassembly required

Non-abrasive - no damage to molds or tooling

Environmentally friendly
Dry ice blasting is the most effective option available when it comes to cleaning plastic molds on site without the risk of leaving residues, causing abrasion, or polluting the environment with harmful substances.
Learn about dry ice blasting in the plastics industry
"Molds are mission critical and must be properly and efficiently maintained to ensure adequate uptime and part quality," explains Juchmes. This is what dry ice blasting brings to the plastics industry, a way to ensure the proper maintenance and handling of these molds."
Plastic manufacturers are benefiting from dry ice blasting
Jokey is a global manufacturer of rigid plastic for the packaging industry. For Jokey, having properly maintained molds is very important for the finished product because it has a direct impact on the product quality.
Jokey's team cleans their molds at the end of each production cycle and each time the tools have to be modified or require maintenance. Prior to using dry ice blasting, cleaning was done by hand in-press or the mold was removed from the machine and then cleaned with cloths and cleaning products, such as aerosol food solvents or in a degreasing fountain.
Their previous cleaning method took between 30 - 120 minutes. In extreme cases a disassembly of the mold could be necessary, which resulted in a loss of up to three additional hours of production. These production stops could last between one to five hours and therefore generate significant production losses. When Jokey started production again, they would lose between 50 and 200 parts.
Dry ice cleaning supports Jokey's programs because it saves time, optimizes production, and improves the quality of cleaning. Cleaning time is reduced by about half and sometimes even more. The time saved is even more significant on a four cavity mold because there is much more cleaning to be done than on a smaller mold (one cavity).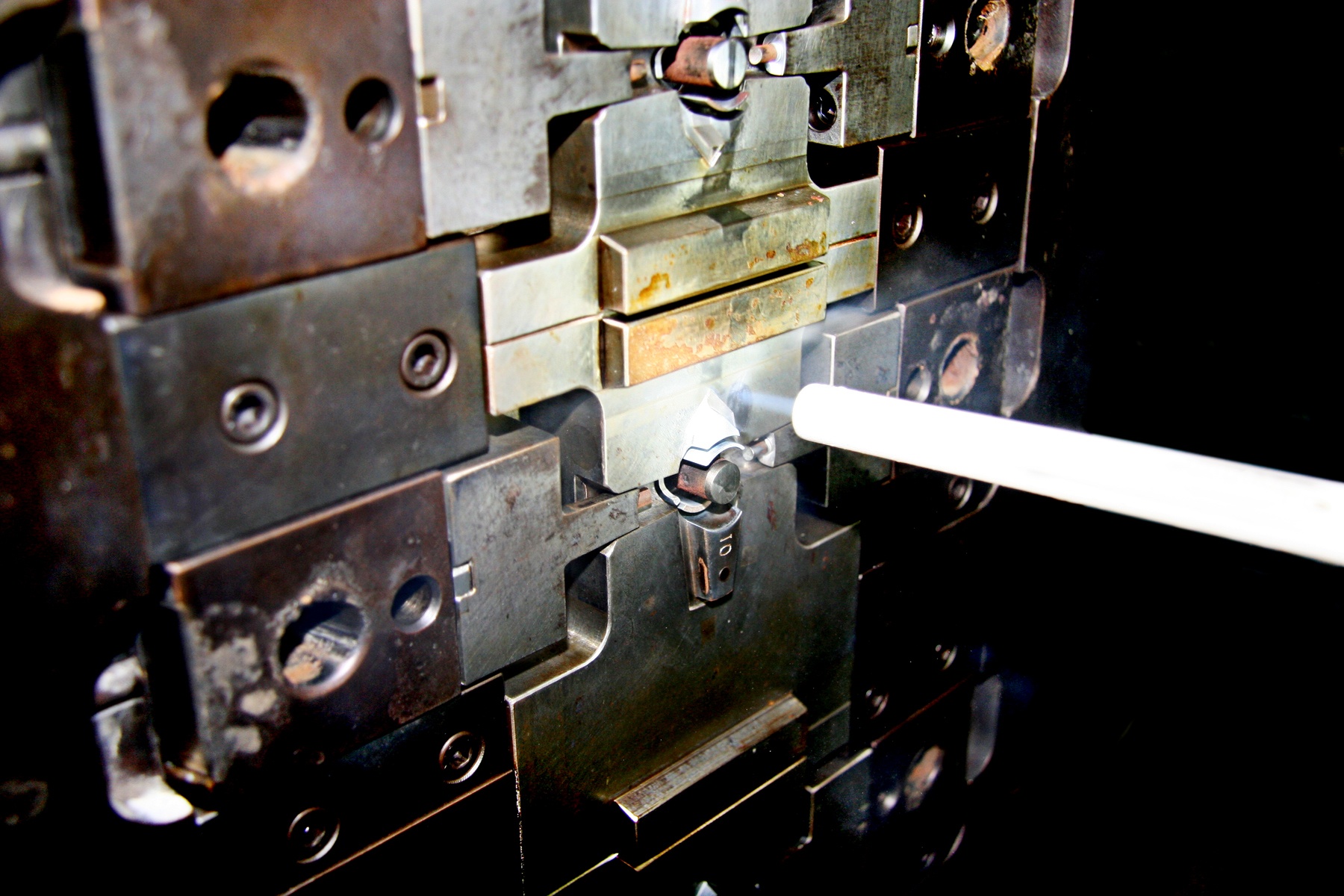 Dry ice blasting delivers superior cleaning results
With dry ice, molds are cleaned more frequently, faster, more economically, and non-abrasively in a sustainable, environmentally friendly manner. It is a proven solution to productivity, quality, and cost reduction initiatives that many businesses are pursuing. Many injection molders have implemented proven manufacturing management methods, such as LEAN, 5S, and Total Productive Maintenance (TPM).
"We work a lot with complex molds and our solutions allow manufacturers to deflash certain parts," said Steve Wilson, Global Business Unit Director at Cold Jet.
The company's solutions ensure that environmental and occupational safety issues are a top priority by reducing manufacturers' dependence on chemicals.
"We don't provide a cleaning machine, we deliver a cleaning result for a customer," states Wilson.