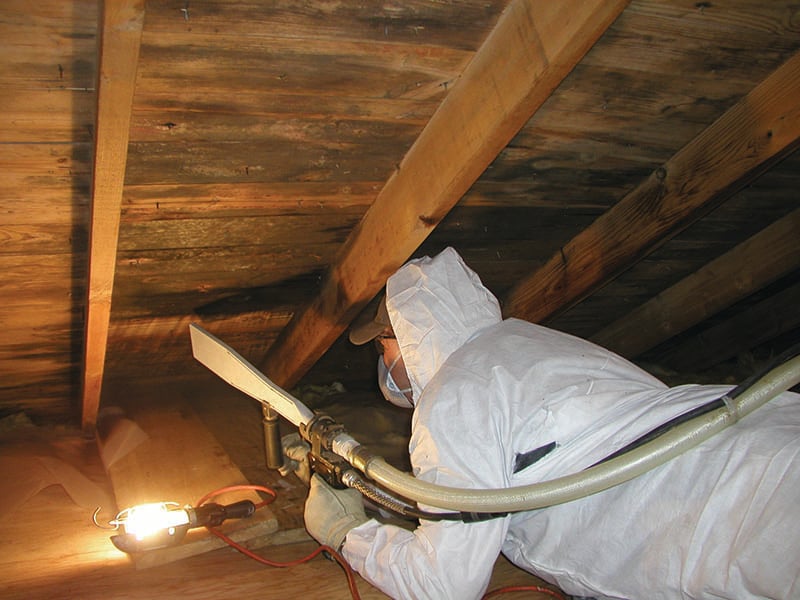 When using dry ice blasting for mold remediation, additional safety measures, such as oxygen level monitoring are important.
Monitor oxygen levels
When working in containment, it is crucial to have vibrating CO2 sensors to notify technicians when the oxygen level drops below acceptable levels. Choose only vibrating sensors that attach to an armband, as you will be unable to hear any audible alarms during blasting.
Although oxygen level is a common concern for most people contemplating dry ice blasting, with frequent air changes it may never become a problem. Just make sure that you not only consider enough air exchanges for remediation activities, but also for the introduction of CO2 during dry ice blasting. A digital manometer is not an option, it is a requirement during mold remediation.
Check it often and make sure that dedicated responsibility is taken to ensure containment throughout the job and verify with the manometer.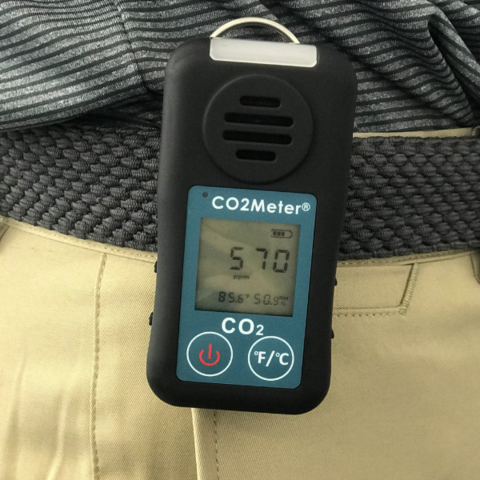 Change air frequently
Keep in mind that dry ice blasting may require more than the standard four changes per hour. Not only will the CO2 expand at a rate nearly 800 times the original volume, but you will also be forcing nearly 100-150 cfm's of air from the air compressor into the containment.
Now, of course, you won't be constantly blasting for an entire hour, but if you did, you would have an additional 6,000 to 9,000 cubic feet of air (120 – 150 cfm x 60 minutes) to consider in your containment planning calculations. That means that you would need an additional 3 to 5 2000 CFM HEPA machines just to create enough negative pressure to counteract this problem. This will vary depending on the overall size of the project. Although this isn't exact, it's a good estimate to start with and it frequently will be enough to cover any additional air pressure that the CO2 sublimation creates.
Just make sure that you not only protect containment by having enough negative air machines, but you also still provide enough HEPA supplied air from the outside as well. It's typical to look for about a 1:2 ratio of HEPA supplied air machines to HEPA negative air machines.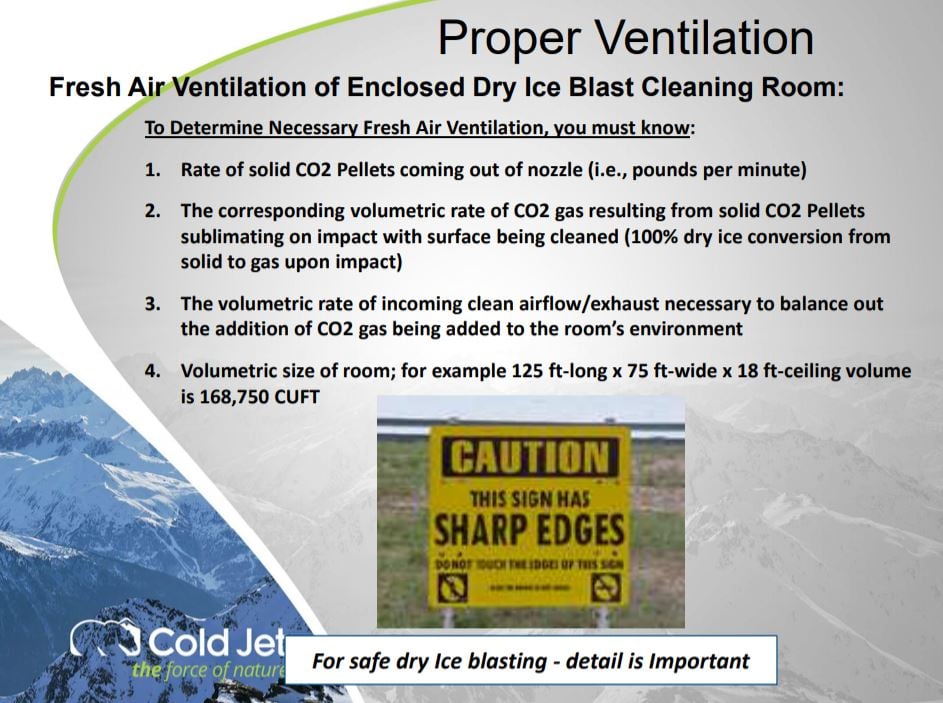 Vacuum the area thoroughly
Using a HEPA vacuum removes 99.97% of all contaminants down to .03 microns. You might want several HEPA air scrubbers to help pick up any debris that is released in the process of blasting before it settles somewhere else. Position these air scrubbers in proximity to the blasting equipment for the best effect.
After the dry ice blasting process is complete, the entire area is vacuumed to pull up mold spores and other contaminants. This further aids in the remediation process.

Dry ice blasting is certainly not for everyone and not for every project, but it is definitely a resource worth exploring if you have the volume and the project to work with. When you find that proper application, you will not only be pleased with the effectiveness, but also the time and money it saves.