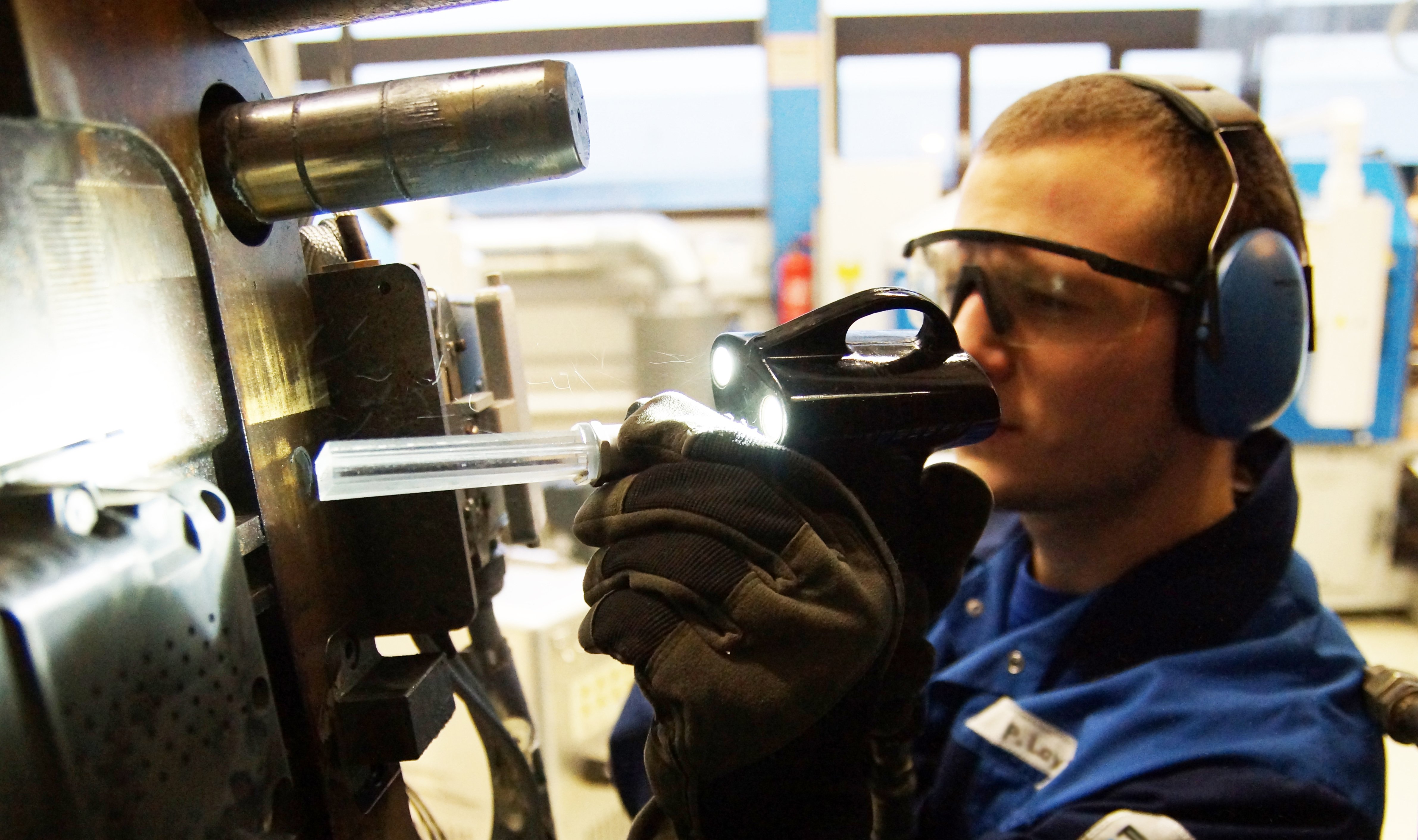 The Progress Casting Group was looking for a more effective cleaning method for their low pressure casting molds.

The Progress Casting Group in Plymouth, Minnesota specializes in precision die casting and sand castings for the automotive, aerospace and defense industries.
Release agents and residual materials need to be removed from the surface of their casting molds without rounding the corners, which is important for product quality. Rounding of mold edges leads to flash on the parts, shortens the mold life and creates secondary waste and potential eye injuries from atmospheric contaminants.
The refractory coating (releasing agent), the resin spray buildup, sand casting components and core residues on the core boxes and low-pressure casting molds are currently being removed by sand blasting and manually with brushes.
These cleaning methods:
Are labor intensive, slow and ineffective

Cause extensive downtime

Cause damage to equipment (damages vents and destroys urethane on mold)

Put workers' safety at risk
The foundry began to research new cleaning methods that would remove the refractory coatings and other residual material without damaging mold vents. They also wanted to avoid uneven refractory coating, which affects the quality of the final product and speed of production.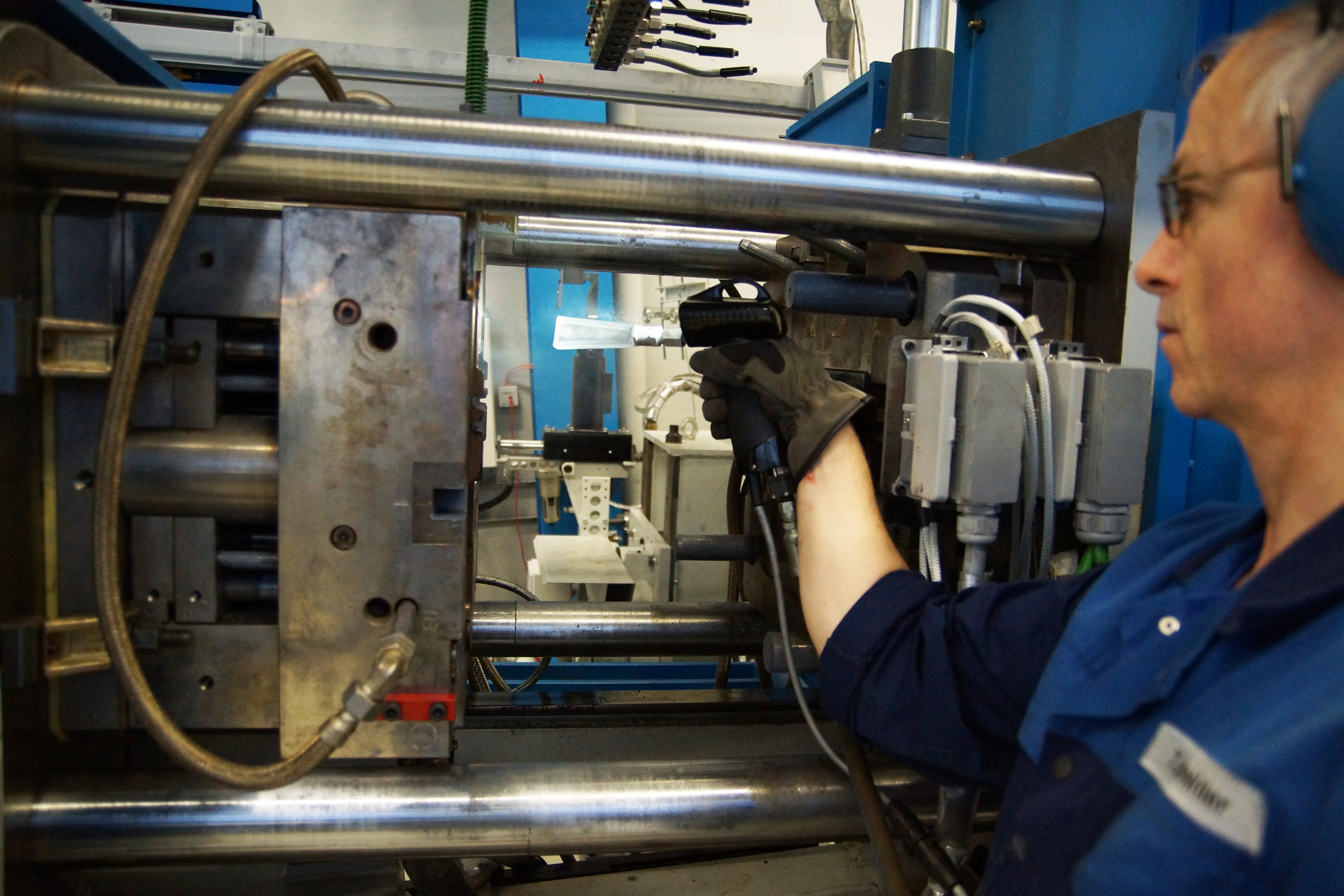 The Solution: Dry ice blasting
The Progress Casting Group tested a dry ice blasting system and used it to clean their most delicate screen vents at full blast.
The dry ice blasting process is similar in concept to sand or soda blasting, where the respective media is accelerated through a pressurized air stream to clean a surface. However, that is where the similarities end.
Dry ice blasting provides several benefits compared to traditional methods, including that it:
Provides a clean-in-place solution

Is non-abrasive and will not damage sensitive equipment

Is non-conductive

Is environmentally responsible

Does not add secondary waste

Is able to clean in tight spaces
Even at maximum blast aggression, there was no damage to the parts and the molds looked brand new.
Read more about dry ice blasting

The Results

"We estimated that it would pay for itself in six months; I know that it took only a month. Every foundry needs to own one."
1) Reduced cleaning time
Previously, it took two to three workers 3-4 hours to clean one or two molds. Today, it takes one worker 10 minutes to clean a mold while it remains hot and online.
2) Cost savings
The tooling supervisor estimates that they are saving $400 - $500 per mold with a dry ice blasting system.
Approximate annual labor savings: $15,340.
3) Increased productivity
Approximate annual productivity gain: $92,115.
4) Increased profits
Annual net profit (5 mold machines): $106,544.
Rate of Return: 367%.